We started KD to create an opportunity to empower all people to enjoy the great outdoors. We are a company that promotes outdoor activities such as hunting, fishing, hiking, biking, running, snowmobiling, etc. We have included each season winter, spring, summer, and fall into our clothing line. KD understands extreme weather conditions and has incorporated this knowledge into our products. We make our clothing to fit every shape and size, to be fully functional, to look fantastic, and to be comfortable. We want people who buy our clothing to not only feel great while wearing it, but to feel great about the price!
National Association of Professional Women Announces Joanne L. Zacharias,
Owner of My KD Company, LLC, a 2015 Professional Woman of the Year
Joanne L. Zacharias is recognized as an NAPW VIP Woman of the Year
for her outstanding leadership and
commitment within her profession.
Garden City, NY (PRWEB) February 03, 2015
NAPW honors Joanne L. Zacharias, Owner of My KD Company, LLC, as a 2015 Professional Woman of the Year. Ms. Zacharias is recognized with this prestigious distinction for leadership in business. As the largest, most-recognized networking organization of professional women in the country, spanning virtually every industry and profession, the National Association of Professional Women is a powerfully vibrant networking community with over 600,000 members and over 200 Local Chapters.
"I am the queen of outdoor bling, specializing in fishing and hunting clothes for men and women," says Ms. Zacharias, whose outdoor clothing is functional and fashionable. Her childhood was filled with happy memories of fishing on the beautiful waters in Northern Minnesota with her father. It was his influence that sparked a passion in her for nature and a desire to share with others the wonders of the great outdoors.
Ms. Zacharias found a way to live her dream when she created My KD Company, where people who enjoy outdoor sports can purchase the clothing they need. My KD Company features clothing for all kinds of outdoor sports, including hunting, fishing, hiking, biking, running and snowmobiling. Ms. Zacharias understands extreme weather conditions and stocks fully functional clothes that "look and feel fantastic." An active member of her community, Ms. Zacharias is also an Event Coordinator and Pro-Staff member of Simply Outdoor Experiences (SOE), a nonprofit 501c3. "I volunteer my time at SOE because I believe in what they do, which is touching hearts and making memories," she says.
As a member of the Shakopee Mdewakanton Sioux Community, Ms. Zacharias teaches the Dakota Language and participates in outfit making, sewing, beading, dance and native culture. She is also a jingle dress dancer and enjoys going to Pow Wows.
About NAPW
NAPW's mission is to provide an exclusive, highly advanced networking forum to successful women executives, professionals and entrepreneurs where they can aspire, connect and achieve. Through innovative resources, unique tools and progressive benefits, professional women interact, exchange ideas, advance their knowledge and empower each other.


Queen of Outdoor Bling
Joanne Zacharias
Our bling clothing items will help everyone look fabulous and feel comfortable while enjoying the great outdoors! Our clothing will be functional on all levels so that people of all shapes and sizes will be able to buy and use our clothing. The company will be leveraging its slogan Kan Do, "Don't Tell Me I Kan't" to develop a recognized and sought after brand of high quality sport clothing and accessories.

Some fun pictures of the Queen of Outdoor Bling!!

Watch our Kan Do Video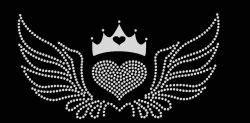 Matching my Nails to my Logo!!