Terms and Services
Return and Refund Policy:
If, for any reason, you are not 100% satisfied with your selection, please return it within 30 days. We will refund the purchase price or exchange it, whichever you prefer. Original shipping fees are non-refundable.
Shipping Policy:
A standard delivery charge of $7.50 is charged with each purchase. Most items ship within 24 hours and arrive within 3-5 days of shipment date.

Privacy Policy:
We will use any and all personal information gathered to promote our company and take precautions to keep your private information safe and secure. We use only secure online checkout through Authorize.net for your convience. We will only use the information gathered to inform our customers of upcoming sales or promotions by the My KD Company LLC. We do not sell your information.

Watch our Kan Do Video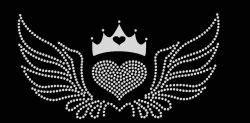 Matching my Nails to my Logo!!