We started KD to create an opportunity to empower all people to enjoy the great outdoors. We are a company that promotes outdoor activities such as hunting, fishing, hiking, biking, running, snowmobiling, etc. We have included each season winter, spring, summer, and fall into our clothing line. KD understands extreme weather conditions and has incorporated this knowledge into our products. We make our clothing to fit every shape and size, to be fully functional, to look fantastic, and to be comfortable. We want people who buy our clothing to not only feel great while wearing it, but to feel great about the price!
In today's market place value is a lost concept. Most of the competition makes claims and markets to you through TV and mass media. We believe that if we can make you happy that you will spread the word. We know that our products aren't the cheapest or the most expensive, but they will continue to impress you day in and day out with how they perform. We have very high standards and we expect that your hard earned money gets you a great valued product. We want to thank you for selecting our product and we are very proud to have been the company that you have chosen!
Our vision is to grow a profitable company that will have the ability to support local charities that focus on youth, individuals with special needs, people with disabilities, and veterans. We want to give back to you in your community!
Joanne Zacharias:
I have been an avid outdoors woman all of my life. I enjoy hunting, fishing, four wheeling, snowmobiling, playing sports, traveling, and riding my Harley. I especially enjoy the water as I grew up between two small lakes on our family farm in Richville, MN. I have been fishing my whole life and owe everything that I know to my father. I have my own boat and enjoy taking anyone and everyone fishing. Catching fish is fun, but teaching others how to catch a fish and seeing the excitement that goes along with it is simply amazing. I enjoy all outdoor activities and my passion is sharing the great outdoors with others!
I have a Bachelor of Science Degree in Education, and a K-12 Native American Culture and Language Degree. I teach the Dakota Language, outfit making, sewing, beading, dance, and culture. I am a jingle dress dancer and I enjoy going to pow wows. I am a Native American Author of a childrens book called "Taku Wadaka He?" "What Do You See?" It is written in the Dakota Language and in English.
I am the Event Coordinator of Simply Outdoor Experiences which is a Non-Profit 501 C(3) Organization. We touch hearts by creating over 20,000 hours of family time every year through our program. Simply Outdoor Experiences mission statement is "Empowering kids and adults with the knowledge and resources to create positive outdoor experiences." Their motto is "It's easier to raise boys and girls, than repair men and women." I have learned so much by participating in their one day events. I love to show people how to fish and this organization is the greatest. Touching hearts and making memories is what we do best!!
The defining success of my business will be that I am an "Outdoorswoman!" I qualify that by saying that I have been an avid sportsperson all of my life. I have surrounded myself with a circle of friends and acquaintances that share my passion. For several years I have been attending the outdoor and sport shows in the upper Midwest. In recent years I have had the opportunity to work trade show booths with some of my friends. The knowledge I have gained from this experience coupled with my passion, is the driving force that motivated me to start this business.
My goal is to empower everyone: women and men, children, special needs people, disabled people, and veterans. I Kan Do anything if I put my mind to it, Don't Tell Me I Kan't! This is a very powerful statement and I believe it!
Meet Woody Sankey,
I've had a passion for the outdoors ever since I was little. It started by seeing other kids and their families with their rods and reels. Growing up I spent countless hours outside exploring and playing games in northern Minnesota. We would play hockey, football, dodgeball, baseball, basketball…you name it, all sorts of outside games. As it grew colder and the days grew shorter we would begin to spend less and less time outside. We lived to play outdoors. There was nothing better then being set free of the house and all the rules that came with being inside. I was an outside kid. As a little boy I would pick worms with the wise old neighbor who loved to fish the river. I would listen to stories of the hunt and the chase and the thrill of the victory once he had landed the fish. I was hooked and I looked forward to the next story time. I got to tag along down to the river once also. I asked a million questions and thinking back I kinda do that today. "Why?" is the one question that I keep asking until I am satisfied with the results. I always had a fascination with water and I wanted to be around it as much as I could. I wanted to learn how to fish so I went asking around until I found someone that would teach me. I have had many different teachers over the years in the outdoors from neighbors, avid outdoorsmen to professionals. I've had a chance to watch and learn how others did things and then decide if I liked that way or look for ways to improve what I had just learned. This is one of the reasons that KD is not like any other company around. We are constantly looking to see if the products out there are the best or if they need something more to work better. I have fished in many different states both in the winter (hardwater) and during the sweltering heat of the summer (softwater). I have a very deep respect for the outdoors and the adventure that it holds. We are but guests in the outdoors and we must come prepared for all that is throws at us while we are out on our adventures. In all of my travels the one thing that seems to remain constant is the need to be comfortable. I have tried to find the best equipment and gear within my price range to use in all of my personal endeavours. I have a passion for helping others find the magic that I have found in the outdoors. I love coaching youth sports, hunting, fishing, ice fishing and teaching others the best ways to find success in the outdoors. The key to being able to enjoy the outdoors is being comfortable. Years ago we wore bread bags over our socks to keep our feet dry. However, it also trapped the moisture right next to our skin and made them cold once they would sweat. I learned to wear wool and that would allow me to stay outside longer. Little kids never want to go inside when the fun is outside. I may not be as young as I used to be but I refuse to act old. My goal is to make clothing that allows you to spend more time doing what makes you smile in the outdoors while being comfortable.

Watch our Kan Do Video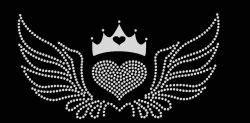 Matching my Nails to my Logo!!